To the Wilcom America Support team,
To the Wilcom America Support team,
Thank you so much for the time and effort you spent helping me with my software technical issues.  It was a true team effort to get this fixed and I am very grateful for all of you.  In this day and age it is so hard to find a company that really stands by their product and has good customer service.  You all bypassed every company that I know.  Your customer service is exemplary and I am so proud to be part of the family of Wilcom.  
 Again, many thanks to all of you (those in the office as well as those in the support).  Please pass this around
H. Freeman
Vintage Creations
Uncommonly Exceptional
In this day and age when workforces are challenged with shortages, revolving doors, and inadequate knowledge transfer, it's become truly uncommon to experience exceptional service anymore and it's not easy to lay blame for this–it's just the shape of the world we live in today. So, when I cold-called the service line for assistance with a quote and for update procedures that were left for me by my predecessor to follow up from seven months ago, I was pleasantly floored that Theresa Pierre was quick to address all the concerns I had to make strategic decisions regarding our software update. She was technically, operationally, and financially savvy; professionally addressing all our business needs and even via email, her follow through was timely and exemplary. We can only hope to be as lucky to have a Theresa on the other end when we pick up the phone for any need, but especially when deploying time-sensitive, technical projects, I am truly grateful she was there for me. Cold-calling an information line with a company I have never spoken with before, I had the lowest expectations and yet, Theresa models what a brand ambassador should be, and more.
Andrew Nguyen
San Francisco, California
Best service of any company I have dealt with.
Wilcom is a great software and allows me to do what I need to do in a very efficient way. I have a love-hate relationship with some aspects of the software but I have that with every software I own. On that point, I own 5 different digitizing software but I use Wilcom the most because of the features it has and things like shortening stitches around a curve. EmbroideryStudio gives me the tools I need at an affordable price. That all being said where Wilcom really stands out from its competition is its service. It's no secret that Theresa is my favorite person at Wilcom. I had an issue and she spearheaded the effort to find a solution. She's not even in support! Also, there are the classes offered by James. Free digitizing training in the software from someone who really knows what they are doing and is doing it in software that you will be using. I can't recommend Wilcom enough. I like the software. But really it's Theresa and James that make the Wilcom experience one to remember.
Jeff
Fuller Embroidery Works
The Embroidery Nerd
Jeff Fuller
Ames, IA USA
Great Support
Give Clark a raise. I have never dealt with a more dedicated, patient and knowledgeable support person in my life.
I absolutely could not figure out the mathematics behind "duplicate with offset". After a lot of "what just happened" and "what the heck", Clark was able to sort it all out and solved the problem.
Give Clark a RAISE!!!
Lila Gottman
Action Acres
Canby Oregon
About Technical Support
On behalf of Lowell Pfleger and BHE Industries, I wanted to say how much we appreciate the outstanding customer support provided by your support tech for our phone request of Friday, May 21.
The case number we were given is 480 and I believe the tech's name is "Clark" and is a female so I will refer to "she/her". If that is not correct please accept my apologies.
I provide IT support for the site and she spent quite a lot of time with me on the phone trying to resolve our difficulties. One particular issue was creating a major problem because a specific setting that Wilcom documentation said needed to be set on the device was not shown in the setup software and neither she nor I could find a reason why or a workaround. Finding no help with Wilcom documentation and her available information she took the initiative to contact an associate who she felt had more experience with the particular issue to seek their advice. Despite her best efforts we were not able to resolve the problem during our initial call and she agreed to contact us again on Monday, May 24 to provide further assistance, which is notable; many techs would have simply given up on the problem by then.
Over the weekend, after spending about 8 hours trying various settings and configurations, we were able to find separate configurations that worked with the 2 machines we were trying to set up so I called on Monday morning and notified support they could close the ticket and there was no need for the return support call.
I wanted to be sure your tech's outstanding performance in this situation did not go unrecognized so please give her our thanks and, if possible, forward this email to her supervisor and have it noted in her personnel records if appropriate.
Regards,
Weldon Byers
Weldon Byers
About EmbroideryStudio Decorating e4.5 Online Training
Your instructions are great. Concise and relevant without wasting time. Thanks!
Chris
Mountain Crest
Wilcom goes the extra mile!
Theresa, James, and the rest of the team at Wilcom took care of me in ways they didn't need to. I obtained a used (legitimate) copy of Wilcom Embroidery Studio 3. After I got used to it and needed ot upgrade my system, I found myself in need of an upgrade to version 4.5 Not only did Theresa set me up with a great structured deal that worked with my budget, they also made sure I had all the resources I needed (James has a TON of videos to share) to make the jump.
On top of that, it turned out that I was shipped my copy of 4.5 a mere three weeks before they changed the Corel integration from Corel 2017 to Corel 2020. Theresa worked some serious magic and got me an upgrade. I didn't deserve it, I almost felt silly asking, but she made it happen and I am very VERY grateful.
Very happy with the software. Like any power tool, it takes time to master and I am no master. But I am learning, and I see no reason to look elsewhere for my digitizing/designing needs.
Mike Muldowney
Calgary, Alberta, Canada
I would like to express
I would like to express my appreciation for Theresa Pierre at Wilcom America for sending me the trainings courses, I was not able to attend the course I've registered for, computer problems and she took the time to send me not only that course but all of them, and I wanted you know how much I have enjoyed and learned from the online training classes,
Thanks!
Mari Gallagher
Carlsbad Ca.
Theresa was a ROCKSTAR
I purchased and enjoyed Hatch for years, but felt like it was time to make the leap to E4. I was nervous and had a bunch of questions. My rep Theresa was like my new best friend. Always making time for calls, emails and answering my deluge of questions. She made an environment of ease and confidence to upgrade to E4. The entire experience reminded me Wilcom is superior in all things, esp customer service!
I can't imagine my creative journey without Wilcom and Theresa!
Leslie Jordan
Blue Pumpkin LLC
Fredericksburg VA
Online Training
Dear Sir/Madam
Thank you that you have chosen James Timmons as your online trainer. I have learned soooo much from him and I look forward every day to his lessons. He is so meticulous in his work and his knowledge base is beyond any I have seen working with the Wilcom software. Thank you James for providing us with this opportunity of learning the software. Be blessed.
Vimla Govender
Tech Support is a pleasure with Wilcom
We are a small but busy shop and recently had a vexing issue with communication between our machine and computer. Tech support veteran Marcia Prcela was a rock star in patiently helping us eliminate factors to narrow down the source of the problem. She is a great asset to the Wilcom America team, and it's good to know we have that team as support to our work.
John Cloutier
The Logo Shop
Southbridge MA
20 yr customer
From my original purchase from Wilcom…this company backs the customer as well as their product.
I have worked with James Timmons… Clark and Maria in support… they all have gone out above and beyond
My problems seem so huge to me over the years ,but everyone has just rolled up their sleeves and made my problems go away… or at least understand what the problem is, so I can fix it( sometimes it was my computer and not their program.)
So when you work with Wilcom you work with family. Thank you to all of you at Wilcom.
Carol Musacchio
CEO Enterprises
New Jersey
Switched from Hatch and it's seamless and the best thing I ever did!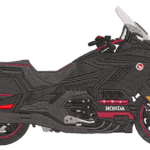 I started with Embird which was good for the price but has limitations. Then I paid for Wilcom Hatch and Hatch V2 and discovered that my SWF 1501c always seemed to stitch out better with files digitized in Hatch. I've since made the switch to Wilcom Embroidery Studio V4.5 and I'm not looking back. What a great program. Here's something people may not realize. If you have a bunch of files you digitized in another program and were reluctant to move away from your old program and make the switch to Studio 4.5.. don't worry.. I have been able to take Embird .eof files, open them in Embird Studio, then export as an .svg file. The open new in Wilcom and then click on the Corel Draw icon. Import the .svg and break it apart. Then send to Wilcom Studio as embroidery. Sometimes there are objects covering parts of the embroidery that you just need to click on and break apart. I've done this with about 8 .eof files and with very little cleanup, I now have Grade A Wilcom .emb files!!!
I've included my most recent digitized file that I did for a customer of the Honda 2020 Goldwing non-tour motorcycle.
This was a fantastic move for me and I'm so glad I did. Theresa P. is so great to deal with! Thank you!!!!!!
Matt Caswell
Owner and everything else, Dry Heat Embroidery
Matthew Caswell
Mesa, AZ
Tarheel Screen Printing
Theresa-
Just wanted to drop you a quick note and let you know how much I have enjoyed and learned from the online training classes – especially those taught by James. His instruction is easy to understand and professional. It is because of the classes taught by James that our business decided today to upgrade from Decorating to Designing software. Look forward to more classes and growing our embroidery business with Wilcom.
Danny L
Owner
Tarheel Screen Printing Inc.
Since 1984
Danny L
Tarheel Screen Printing
Amazing Customer Service
I am amazed at the high standard of customer service Wilcom America offers. Every time I have called for assistance with anything from my first question about the software to adding elements to my program I have had the best customer service possible. Theresa Pierre is always available to answer questions and help find the solutions I am seeking. Thank you!
Dawn Duncan
New to Wilcom
I cannot say enough how helpful your webinars are. I have spent the last year learning as much as I could online about embroidery while forming Gail's Eve. During this time, I have hade many conversations that added clarity to my vision around what is possible in the world of embroidery and your webinars shored up ahaa moments that my vision could be fulfilled given the capabilities of Wilcom's offerings. I am so thrilled to have met Theresa and Selena, and I look forward to growing and giving back in the embroidery world.
Thank you,
Genevieve
Genevieve Johnson
Gail's Eve Quilts, Applique and Fabric Design, LLC
Brooklyn, NY
Awesome webinar!
As always, the webinar was interesting and very informative.  I am new to the Wilcom family and am just learning the software.  The webinars are super helpful.  Thank you!
J. Berglund
Apparel Expressions
Florida
Behalf of James Timmons
Hi Theresa-
Hope this email finds you well!
Want to "sing praises" and send accolades on behalf of James Timmons!
Too often we don't take the time to send an email expressing our gratitude at a job that was performed with excellence.
James is always willing to lead a helping hand, is very friendly & courteous; plus his level of knowledge within the embroidery world is spot-on!
I've never met anyone better at digitizing logos than James…he could do this stuff in his sleep!
James is definitely a rare gem, and you, as well as Wilcom America, are blessed having him aboard!
Looking forward to a return training session in the fall with the BEST!
Have a great day!
Sincerely,
Tammy Keister  | Embroidery Digitizer / Designer
RALPH LAUREN
Tammy Keister
Ralph Lauren
Wilcom Personnel Are Truly Great People
I had a situation in which I requested support. I interacted with Cynthia Tisby, and although there was a trade show going on and there was less support staff available, she was amazingly helpful. My issue was directly related to not having the updated version of my software and I was having trouble with small lettering. In short not only did she assist me with fixing my lettering, but my small lettering has never looked this good. It is so nice to know that when you invest a lot of money in a software package you still have the support needed to get the job done. Not only did she help me achieve my project goal, but a few days later she called me to follow up (OMG AMAZING) no one does that in today's market. I also received a call from Theresa Pierre, the Wilcom office manager and what an extraordinary person to deal with. The people I have dealt with are Polite and so helpful. I cannot say enough. There is a saying I have heard in the wilcom trade show booth " You Become Part of the Wilcom Family " I can testify that it is a true statement. So anyone thinking about investing in a digitizing software don't hesitate to choose Wilcom because they have your back.
Many Thanks to Cynthia and Theresa for the Incredible support. I'm proud to be part of the Wilcom family.
Blessings to all
Edwin
Edwin Gonzalez
Brookfield, CT
Training
Dear James:
I want to thank you from the bottom of my heart for all of your patience and one on one training that you gave to me. Your patience was unbelievable and your dedication to WilcomAmerica is beyond approach.
Your help was so successful in enabling me to learn what I needed to do and also to pass it on. I cannot thank you enough. I was ready to box up my program, and send it back, but you saved the day and also saved me from further frustration.
I cannot thank you enough. I hope that you receive the recognition that you deserve in being a Wilcom America most valuable asset.
Bless You!!
Dante C.
1embroidery.Co
Danbury, Ct.
Best ever software and webinars
Many thanks again for the current series of webinars. Thank you James for sharing your knowledge with us, and for the recordings – I have learned so much again. Please do more of these excellent webinars!
Alida
South Africa
Trainer Goes Above and Beyond
Dear James:
I want to thank you from the bottom of my heart for all of your patience training that you gave me. Your patience was unbelievable and your dedication to Wilcom America is beyond approach.
Your help was so successful in enabling me to learn what I needed to do and also to pass it on. I cannot thank you enough. I was ready to box up my program, and send it back, but you saved the day and also saved me from further frustration.
I cannot thank you enough. I hope that you receive the recognition that you deserve in being a WilcomAmerica most valuable asset.
Bless You!!
Dante Capuano
1embroidery.Co
Dante Capuano
Danbury CT
Ohio Wilcom E4 Training
I am new to the embroidery world but have been sewing for a decade. Had an opportunity to expand my upholstery business, but I had to hit the ground running. I had 30 days to learn the software and my Tajima. All of the research pointed to wilcom e4 for my digitizing software. I've been digitizing for just over a year with little training so I decided to go to the Ohio training.
Maria is an amazing digitizer and instructor. I have such an amazing understanding now and I will not be intimidated by complex images anymore. I cant thank her enough for spending extra time to make sure myself and others understand. I look forward to growing with wilcom and couldn't be happier with the results of wilcom e4.2 and the training.
Andrew Buchanan
Top Stitch Solutions
Highland Michigan
Webinar
Excellent webinar.  Had not been able to attend one in very long time.  Happy to see James Timmons again.  He's such a good instructor.  Was a good refresher.
Mary T.
Thank you
Hello, just a word of thanks for the excellent Embroidery Studio E4 Beginning Series. I've learned a lot, James is a great tutor and I hope that there will be many more classes like these.
Alida du Plessis
Love The Training
I LOVED the training and REALLY APPRECIATE it!!!  James is wonderful, and it is so helpful how his training is him working out loud – so we learn to think like a digitizer!!
Thank you so much, James and Wilcom for this wonderful support!!!
E. Casa
North Haverhill, NH
Great Job James
I just wanted to tell you what a great job James is doing with the online webinars. His knowledge of digitizing and the E4 software is incredible. I am amazed every time I listen and watch his presentations, and I learn so many new things with every webinar. James is so good about explaining techniques clearly and concisely and his wealth of experience is very evident. He is very patient and thorough answering everyone's questions.
I look forward to his upcoming webinars and rewatch them often.
Just wanted to let you know how fortunate Wilcom is to have such a quality instructor and person on your staff.
M. Hiltabidle
Wilcom Support Team
Would like to thank Theresa and Maria for their friendly service and help in my time of need. Theresa continued to work with me and answer my questions and then led me to Maria who went above and beyond to help me with a problem no other embroidery digitizer could answer. Most companies would have said my situation was a lost cause but Maria worked on the problem and emailed me a solution which worked. Their dedicated service and concerns towards my company has convinced me to develop a business relationship with Wilcom. Genuine customer service is hard to come by these days. Look forward to working with Wilcom in the future and thanks again!
Danny Long
Tarheel Screen Printing Inc.
Durham, North Carolina 27705
Stellar customer service
A little history…I have been agonizing over changing computers from PC to Mac. The idea of using Parallel so I could use the MAC seemed a challenge for me. Theresa has been VERY helpful in answering questions…lots of questions.
I recently attended ISS in Long Beach, where I was able to meet with many vendors I deal with on the phone. Of all the vendors, Theresa and Selena stood out as, my employee said, "the nicest and most sincere". Selena's presentation at the booth made my employee take a deeper interest in digitizing. For this, I THANK YOU!
Having the Embroidery Studio Designing E4.0 program is making my process so much quicker and smoother. There are training classes available, so I will check them out to maximize the software to its fullest potential.
Thank you Wilcom team!
Eileen
Eileen Sylvia
Newark, California
Above and beyond!
Lets face it, good customer service is pretty hard to come by in this day and age. If you are looking for excellent customer service look no further than Theresa Pierre. It is always a pleasure to work with Theresa. Whether you are a large embroidery company, a small mom-and-pop shop or a hobbyist, you can always count on Theresa to go above and beyond to ensure that you receive the best customer service and that all your needs are met. Theresa, thank you so much for the wonderful work you do and thank you for always making it such a pleasure to order software from Wilcom or to upgrade existing software. I have to confess that I am a machine embroidery addict and I have tried many different embroidery software programs and none compares to Wilcom. Keep up the amazing work!
Gerhard
Texas, United States
Wilcom America Training
Theresa,
I wanted to drop you a note and let you know I was incredibly impressed with the class. It was amazing help in building my skill set with Wilcom Embroidery Studio 4 Decorating. James was a superhero instructor. He had tons of practical tips and rules that will help everyone do better embroidery. He gracefully handled the questions from me, with lots of experience as well as the other student who was brand new to the industry. The hotel was above my expectations and I am very glad I took the class. It will help me build my business and do high quality embroidery. Thank you for all of your help in making this work.
Above all, I am deeply impressed that Wilcom kept the class for only 4 students. It shows that Wilcom is committed to the success of it's customers and not simply focused on the revenue. That's refreshing in this industry and this age.
Brian G.
5103 Ventures Inc.